For Every Role and Every Workflow
DocLaunch can simplify and streamline how your business manages documents and communication day-to-day.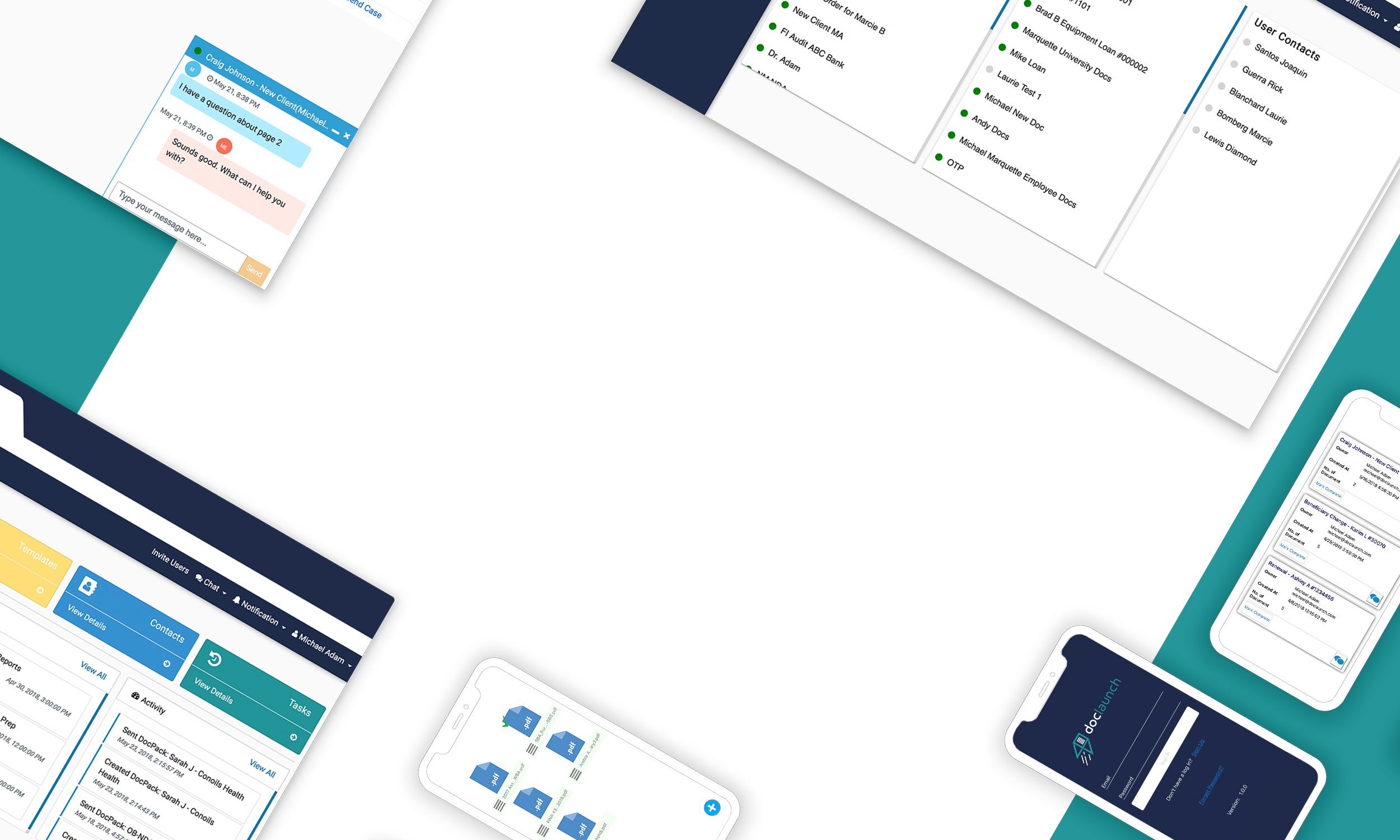 DocLaunch is the single platform needed for document, communication and client engagement. Our platform enables greater satisfaction and efficiency with flexible tools that decrease reply time, increase success, and allow your team to interact with your clients.
HR
Entire Organization, One Platform
Leverage one platform to manage all your employees, from onboarding and review to training and recruitment.
Drive Efficient Document Collaboration
Engage in real-time communication with employees to answer questions, check-in on progress and improve their experience.
Construction Management
Ensure Security and Compliance
Smart workflows, fewer entry points and secure technology help decrease human error and ensure compliance. Construction teams are using DocLaunch to control their workflow and provide the best experience to partners, contractors and employees.
Optimize Workflows, Create Efficiencies
Integrate with your current processes to simplify the way forms, contracts, notes and images are managed.
Property Management
Deliver Outstanding Client Service
Monitor, engage and collaborate with tenants to address issues, build positive relationships and enhance document workflows.
Gather, Distribute, Track and Verify Documents
Manage all your properties, partners and customers, see a holistic view of progress and verify accuracy across clients.
Real Estate
Get a Comprehensive Look
Spend less time navigating through different documents and systems, easily see what has been sent, if its opened, completed or signed all in one place.
Built to Protect Client Interests
Drive interaction and sales, reduce paperwork and securely distribute confidential information to clients in a convenient way.
DocLaunch works for every role and every goal, no matter how complex. Empower users to successfully distribute, track and verify documents in an efficient way.
"I'd spend at least 4 hours per day downloading documents from emails and saving them to my desktop. DocLaunch has changed my workflows, it's transformative."
— Medical Records Supervisor
Discover DocLaunch
Start having outstanding customer experiences through one cohesive system.